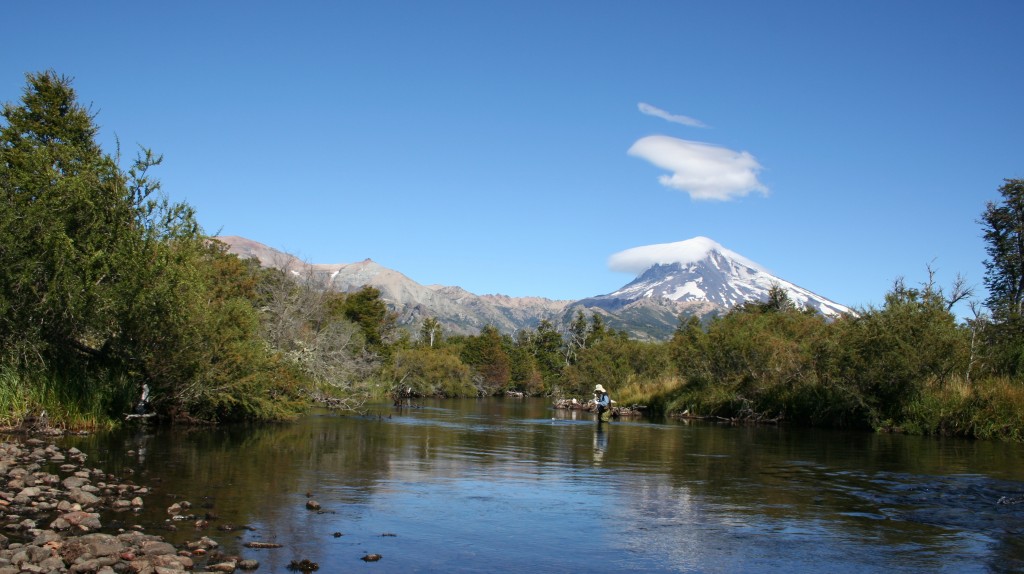 All inclusive:
An all-inclusive trip includes all the services you need for your trip to Argentina.  Once you show up to the airport we take it from there.  Our all-inclusive trip includes transfers from the regional airport (Bariloche or Chapelco), lodging, guided trips, luches, dinners in local restaurants, and all the assistance you may need during your stay.
These trips are designed so you don't have to worry about reservations, and details that can take up your time.  We take care of the details so all you have to worry about is having a good time and catching fish.
We custom design each trip to meet your needs based on your desires from a fishing and experience perspective.
The variety in this trip is not limited, we can do floating, wading, multi-day camp trips, lake trips, trips to lodges with private access to certain waters.  We offer lodging in both San Martin de los Andes, Junin de los Andes, Ranches and lodges like Rio Dorado Lodge, Spring Creek Lodge, San Huberto Lodge, The Collon Cura Ranch, The Rinconada Ranch, and many more.
The price for this trip varies, as the options are endless depending on the options chosen.  Contact us to get started designing an amazing trip for you.  We can share what options we think are best suited to your needs and wants to make this a trip of the lifetime for you.